11. February 2006
se podcast is se enimie
schau er hier: alle freune der gepflegten radio- und musikkritik werden begeistert sein. Ansonsten: Eine neue Folge ab sofort jede Woche hier. Und jetzt gleich hier draufklicken: http://www.m-f-u.de/mfu-audio/mfu-podcast/mfu-podcast.html . Und wer mutig ist, klickt lieber hier, dann wird der wunderbare Podcast gleich und ohne weiteres Aufheben abonniert: Bitte hier drauf
Posted by tilman hampl at 04:58 PM in Neuigkeiten

10. January 2006
Anweisung zu Dienstfahrzeugen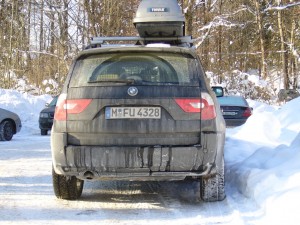 Das beigefügte Foto zeigt ein Dienstfahrzeug des Referenten der Abteilung für innere Angelegenheiten, der inzwischen überraschend verstorben ist. Aus gewöhnlich gut informierten Kreisen verlautbarte, dass dabei die interne Anweisungen "rausführen und erschießen" eine tragende Rolle geführt haben soll.
Der Minister läßt mit Nachdruck und aller Deutlichkeit darauf hinweisen, dass sämtliche Fahrzeuge der Baureihe BMW X3 und X5 gemäß dem internen Index nicht angeschafft werden dürfen.
Derzeit wird geprüft, ob auch die private Anschaffung solcher Fahrzeuge durch Mitarbeiter des M-F-U abgemahnt werden kann.
Dies alles soll die Entschiedenheit verdeutlichen, mit der das Ministerium gegen grenzdebiles Konsumverhalten vorgeht.
Posted by tilman hampl at 04:21 PM in Neuigkeiten

21. November 2005
was passiert wenn man bei EBAY "verkauf weltweit" angibt
From: thilo
To: J.M.Quirell
Sent: Tuesday, November 15, 2005 12:06 PM
Subject: Re: ¿ Ist das korrekt ?
hello J.M.Quirell ( Mastergordo )
is that the right postal adress?
Juan Manuel Quirell Gomez
Urb. Villa Estoril , Blq. II , 7º D
ALGECIRAS, Cadiz 11202
is ist spain or Algeciras?
town is Cadiz? ZIPcode 11202?
thanks

Hola Thilo :
Zip code : 11202
Algeciras is inside… Cadiz
Cadiz is inside… Andalucia
Andalucia is inside… España
España is inside… Europa
Europa is inside… Tierra
Tierra is inside…
I live in :
ALGECIRA
En la Urb : Villa Estoril
En el Bloqe : II
En el Piso : 7
En la letra : D
Regards .
Thank you very much Thilo

——- Original Message——-
From: thilo reimers

To: J.M.Quirell

Sent: Friday, November 18, 2005 11:54 PM
Subject: Re: ¿ Ist das korrekt ?
.
.
Today in the afternoon i said to the postman: "take this package and send it to the world"
"ok" he said "but that may be a little bit undefined. maybe it comes back to sender"
"hm" i said " this guy lives somewhere in Europe and is probably musician. no one else would use an Akai S 1100 - perhaps an Akai tape deck - but no sampler!"
"aha" he answered " I don´t know Akai, but i know musicians nowadays prefer to live in Spain" " you´re damned right "I said" he wrote me a mail with zip code and all this shit and i think it came from spain"
"yeah we´re on our way. do you remember a town or something like that?"
" yes certainly" I said" it was floor D in Pisa 7"
"Pisa ? that does not sound good. do you have any further information?"
" sure" i said " I remember something with wine - Cadiz or so. and the the crazy thing - now i remember - was he lived at the same time in Algeria and in Spain"
" Algeria is not EU and the postage costs more"
At this point the postman lost interest and i felt, that an EU destination seemed to be advantegeous. so i said "it´s certainly EU. would you look for a town with both names Algeria and this wine town Cadiz?"
The guy looked for a long time in a very thick book - and then we send the package to your adress.
I hope DHL does the job right and if you send me some work you´ve done with the AKAI I ´ll send you some I´ve done without the unit.

thilo
"
Am 15.11.2005 um 23:00 schrieb J.M.Quirell:
J.M.Quirell (Mastergordo)
Hello Thilo :
Please :
Visits :

http://www.huertagrande.com/z_mapa.htm


The animated map explains where this Algeciras.
Algeciras is in Spain, opposite to Gibraltar, In the same bay.
Algeciras is en Cadiz , Cadiz is in Andalucia , Andalucia is in Spain , Spain is in Europa.
I NOTICED: If you want to know me.
Http: // http://www.ramarecords.com
.
The pruductor and the owner of the study I am I.

Regards and good luck.

J.M.Quirell
Posted by tilman hampl at 03:01 PM in Neuigkeiten

25. October 2005
Tilmaninnovationspreis 2005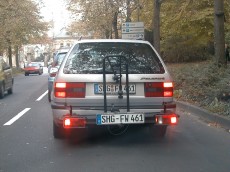 Posted by tilman hampl at 11:00 AM in Neuigkeiten

21. October 2005
A N K Ü N D I G U N G
Liebe Freunde der gepflegten Jazzmusik,
Ihr seid nicht gemeint, so viel schon mal klarstellend.
Das neue Werk des M-F-U richtet sich an ein weites Publikum (quasi die Mehrheit), nämlich insbesondere an Übergewichtige, Haarausfallbetroffene, Kinderlose, von Kinderplagen heimgesuchte, Glatzköpfige, kleingewachsene Sportgriesgrämige, also mit anderen Worten, so ein bisschen an uns alle. Naja, vielleicht auch ein bisschen an die Freunde gepflegter Jazzmusik.
Dabei sollte aber vor allem eine Publikumszielgruppe nicht vergessen werden. Das sind die in all den Jahren dem Minister ans Herz gewachsenen lieben Mitarbeiter des Ministeriums, die in aufopferungsvoller Arbeit, treu ergeben dem Minister auch in bezahlten Überstunden dienen und so ein Vorbild an Energie, Tatkraft und Einsatz für "Ihr seid Deutschland" darstellen.
An dieser Stelle soll nicht zuviel verraten werden, aber der neue Film befasst sich mit dem aktuellen Thema schlechthin, auch und das will ich gar nicht verhehlen, wenn es den Minister mit Missmut erfüllt, dass es Frau Merkel fast ausnahmslos unterlässt, ihn als Kabinettsmitglied zu nennen.

Der Referent für Öffentlichkeitsarbeit
L. Üg
Posted by tilman hampl at 05:05 PM in Neuigkeiten